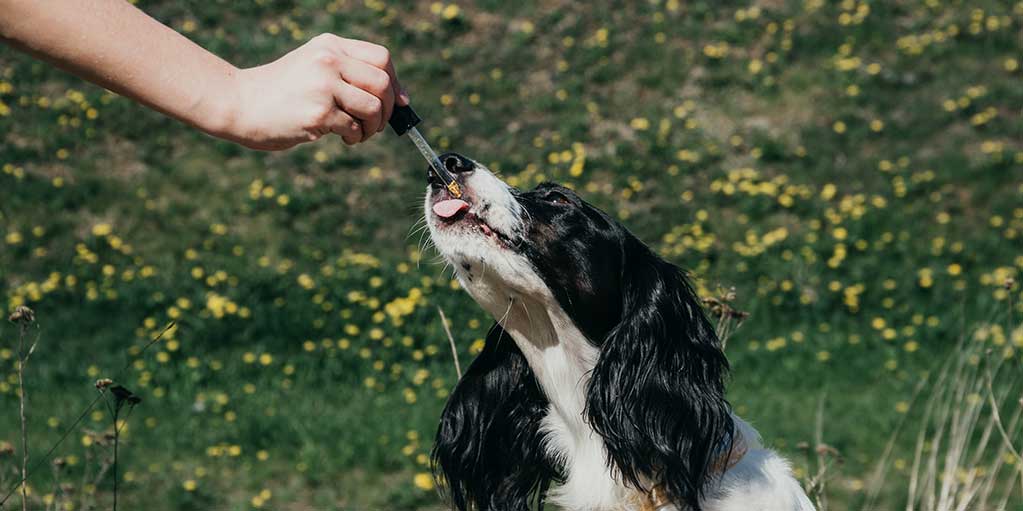 With the increasing popularity of CBD products in soothing human ailments has followed a trend of using CBD to soothe the same conditions in dogs. Understandably, we all want the best for our pets – positive results have been associated with the administration of CBD products when it comes to certain conditions dogs suffer from such as anxiety, physical pain and seizures. Where traditional medications do not work, pet owners have been turning to CBD products to alleviate their dog's suffering.
It is important to note that research around CBD is still in the early stages but there has been anecdotal evidence that it can help to reduce pain and discomfort experienced by dogs. To give you peace of mind, all our products are lab-tested and deemed safe for use before becoming available for purchase, hence you can be assured when you shop at EV Naturals for CBD products for pets.
CBD Use for Dogs
If your dog suffers from a serious or chronic condition, it may seem like they are always in some pain or discomfort despite the medications and/or therapies you have tried. When that happens, many pet owners have turned to CBD as a supplement to their dog's veterinary treatment and reported an improvement in their dog's condition.
As a disclaimer, do note that CBD cannot and does not claim to cure ailments in dogs, but improve the symptoms of various conditions such as:
Physical pain and discomfort
Anxiety, low moods and loss of appetite
Seizures and epilepsy
Arthritis
Types of CBD Products for Dogs
CBD Oils and Tinctures: This is one of the best ways to administer CBD to your dog as you can control the exact dosage they receive. However, some dogs may not respond well to oils due to its greasy nature. In such cases, you can try mixing CBD oils into their food.
CBD Shampoo: If your dog suffers from a skin condition that causes dryness or irritation, you may want to try out CBD shampoo for pets as it comes with anti-inflammatory properties.
CBD Chews: These dog chews are formulated by veterinarians and made with organically sourced hemp, making them a yummy alternative to oils.
CBD Water Booster: If you are having trouble getting your dog to ingest CBD any other way, try this water booster. It easily dissolves into your pet's water and makes for easy absorption.
Choose EV Naturals for All-Natural CBD Oil Products for Dogs
At EV Naturals, we understand that your dog's wellbeing is your number one priority. This is why we lab-test all our products before putting them up for sale, ensuring they are safe for your furry friends. Additionally, we want to help you make the most well-informed decisions possible, which is why we are always happy to answer questions and make recommendations if you are unsure which CBD product would best suit your dog's needs.
If you have any queries about our products, please feel free to contact us today. Alternatively, you can email us at contact@EVNaturals.com or drop us a call at (440) 857-0262.